Professional MotorSports Solutions was founded by Brad Hockaday on May 1, 2008. The company is a solution provider (information & technology) to race tracks and racing series around the world. MotorSports is a huge entertainment business. Being that it is also a high marketing place and fan involvement is huge tracks and series like to have top notch equipment. If a track, series, or venue has a problem Professional MotorSports Solutions goal is to solve the problem and save them money in doing this task. Below you will find a portfolio on Brad Hockaday the owner.
Professional MotorSports Solutions has three parts to its company Services, Solutions, and Support.
Services is the part of the company where we come to your facility and bring officials, transponder timing and scoring, live timing and scoring to the internet, and one-way communication devices.
Solutions is where we sell products to you the customer at the same MSRP that the company would directly to you. The only thing you are doing is supporting Professional MotorSports Solutions with commissions. Our goal is to be a one-stop shop for YOU the customer.
Support is available 24 hours / 7 days a week to tracks and series to help with technical support on any piece of equipment. If we cannot fix it, we will use our resources to accommodate our customers.
ACCOMPLISHMENTS:
Professional MotorSports Solutions was the Official Timing company of this Guinness World Record.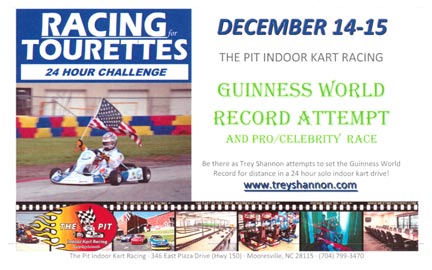 MISSION STATEMENT:
The goal of Professional MotorSports Solutions is to be a resource center for motorsports facilities. One element of our success is the ability to balance the new technology with past traditions and philosophy's. Our guiding philosophy is we are here to help motorsports facilities and venues. We are not driven financially but morally for the sport. Our goal is to help the end user make the motorsports industry a success daily.